GREEK MUSIC JOURNEY 2017
THE JOURNEY CONTINUES WITH GREECE'S LEGENDARY SINGER/SONGWRITER

LAVRENTIS MACHAIRITSAS WITH GUEST STAR GIANNIS ZOUGANELIS!

FRIDAY, NOVEMBER 3, 2017, 8:30PM AT THE KAYE PLAYHOUSE AT HUNTER COLLEGE

BUY TICKETS ONLINE OR CHARGE BY PHONE 718-545-1151
FOR THE THEATER SEATING CHART CLICK HERE

WATCH VIDEOS OF LAVRENTIS MACHAIRITSAS FROM AKTINA'S SOLD OUT CONCERTS DURING GMJ 2015 AND GMJ 2013

ABOUT THE CONCERT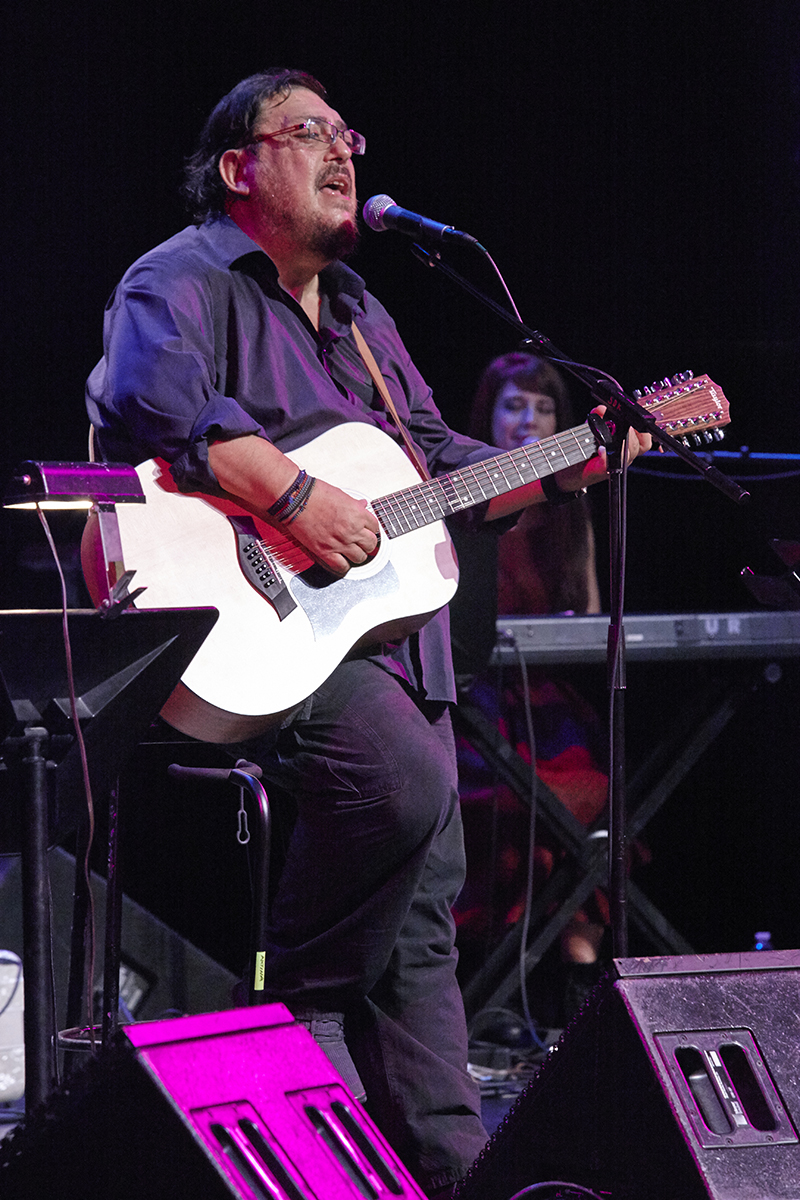 AKTINA's Greek Music Journey 2017 continues on Friday, November 3rd at 8:30pm at New York's landmark theater, The Kaye Playhouse at Hunter College in Manhattan with Greek legendary singer/songwriter Lavrentis Machairitsas accompanied by his band in yet another one of a kind concert featuring also the renowned singer/songwriter/comedian Giannis Zouganelis.
This benefit concert for public service media, AKTINA FM-WNYE 91.5FM and AKTINA TV-WNYE Channel 25, is produced by Elena Maroulleti and co-presented by the non-profit cultural organizations, AKTINA Productions, Inc., and CYPRECO Of America, Inc.

Secure your seats early!

PURCHASE YOUR TICKETS TODAY
Prices: $95, $80 Orchestra | $70 Balcony | $40 Rear Balcony | $75 ADA Seating
Buy tickets online or charge by phone by calling us at 718-545-1151. A $5 handling/processing fee applies for every ticket purchase when charging by phone. For the Kaye Playhouse Seating Chart click here. For cash purchases please visit TITAN Foods, 25-56 31st Street, Astoria, NY 11102.
In keeping his commitment to AKTINA to continue supporting the organization's non-profit cultural mission by returning every two years, Machairitsas returns on November 3rd at the Kaye with a new program enhanced with great hits from his two latest albums, "Allaxan Polla" (Much Has Changed) released in late March 2017 and "Mia Tripa Sto Nero...." (A Hole In The Water) released in late December 2014, as well as everlasting classics from his rich discography which spans over 40 years. Traditionally, each time Machairitsas returns to New York for AKTINA's Greek Music Journey concert series, he is also accompanied by other leading artists who further add to the success of each new performance. Machairitsas continues this tradition by bringing along Giannis Zouganelis as a Guest Star for GMJ 2017. The two artists will perform individually and will also share the stage in a trully uplifting program filled with great songs and exceptional fun! They are accompanied by the distinguished musicians and soloists, Steve Tesser, electric guitar/vocals, Akis Amprazis, bass, Filippos Spyropoulos, drums and Alexandros Zouganelis, wind instruments. Each of the musicians will also play an important role in this performance as they will each display their unique talent as individuals and as part of the group.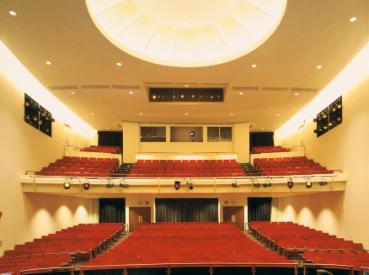 About the Kaye Playhouse: This landmark venue is one of the most cozy and beautiful theaters in Manhattan with exceptional acoustics and comfortable theatrical seating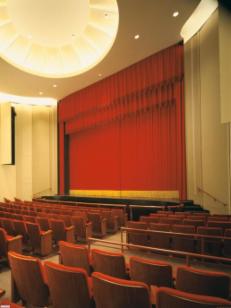 without any obstructions. Apart from the orchestra on the main level, the Kaye also features two balconies with a great view of the stage. Another unique factor of the Kaye is that it is easily accessible by all means of mass transportation. The Kaye is handicap-accessible.

Directions to the Kaye: By Car: The Kaye is located on the north side of East 68th Street, just west of Lexington Avenue. Parking garages are located nearby, while free street parking is also available on Lexington Avenue after 7pm. By Train: Take the "6" to the 68th Street/Hunter College station or the "F" to the 63rd Street/Lexington Avenue station. By Bus: Take the M98, M101, M102, M103 or the Crosstown M66 to East 68th Street and Lexington Avenue.
This benefit concert is made possible in part by Arch Capital Group (U.S), Investors Bank, Ammos Estiatorio in Manhattan, Bayside Diner in Queens and Madison Restaurant in Manhattan. Media Sponsors, Antenna Satellite U.S., and the weekly Greek American newspaper "I Efemerida Tis Neas Yorkis".
Briefly About Lavrentis Machairitsas: One of the most distinguished singers/songwriters of his generation with immense contributions to Greek music with an amazing career spanning over 40 years. He emerged in the late 70's as a musician, songwriter and singer. During his long and impressive career he has distinguished himself as one of the leading musicians and songwriters with thousands of fans all over Greece and around the world. Furthermore, his career is crowned with exceptional and memorable collaborations through recordings as well as through live performances with all of the renowned singers in Greece as well as international stars.

In 2013 he made his debut performance in the U.S., following an invitation from AKTINA Productions, Inc., to present a benefit concert in support of the organization's non-profit mission and public service media, AKTINA FM-WNYE 91.5FM and AKTINA TV-WNYE Channel 25. Since then, Machairitsas has a standing commitment with AKTINA and returns to New York every two years during the month of November for new concerts. It is worthwhile noting that both of his concerts from AKTINA's Greek Music Journey concert series in 2013 and 2015 were sold-out and both received raving reviews from all in attendance and the Press. Lavrentis Machairitsas is the first recipient of "AKTINA's Distinguished Artist" award which was presented to him in recognition of his lifetime achievements during GMJ 2013 on November 7, 2013. During GMJ 2015 given on November 6, 2015, as Machairitsas celebrated 40 years in Greek music, he was also honored by New York City Council Member Costa Constantinides with a Citation on behalf of the City of New York in recognition of his important 40-year old contributions to Greek music and for his participation to GMJ 2015.
Machairitsas stands out for introducing music and songs with exceptional characteristics which combine traditional folk elements with contemporary. His songs feature traditional music instruments such as violin, bouzouki, guitar (which he performs), flute and lute. These unique characteristics of his music and songs contributed and still contribute in preserving the folk element of Greek music among the new generations and also introducing it to wide audiences. More importantly, his collaborations and recordings with international folk stars contribute even more to the exposure and promotion of the folk music of Greece.
Machairitsas' impressive career includes apart from the release of new albums, ongoing performances in Greece and concert tours abroad. Thousands of his fans flock to see him perform. He has released over 18 personal albums some of which are double or quadruple including a series of albums recorded from his live performances in Greece and abroad. Several were certified Gold and Platinum. He also participated as "Guest Star" in countless other recordings and also performed as a musician and singer in the album of Angelo Braduardi "L'infinamente Piccolo" which was certified Platinum twice in Italy. He also writes music for the Greek cinema and theater and furthermore as a songwriter he has given songs to many Greek singers to record.
The tremendous success of Lavrentis Macheritsas stems from his exceptional talent as a musician, songwriter and singer who produces music and songs which truly touch the lives of his thousands of fans across the globe.
His upcoming November 3rd performance at the Kaye Playhouse is not to missed! Purchase your tickets today. Buy online or charge by phone, 718-545-1151.
Photos above by: Anastassios Mentis from GMJ 2015 and GMJ 2013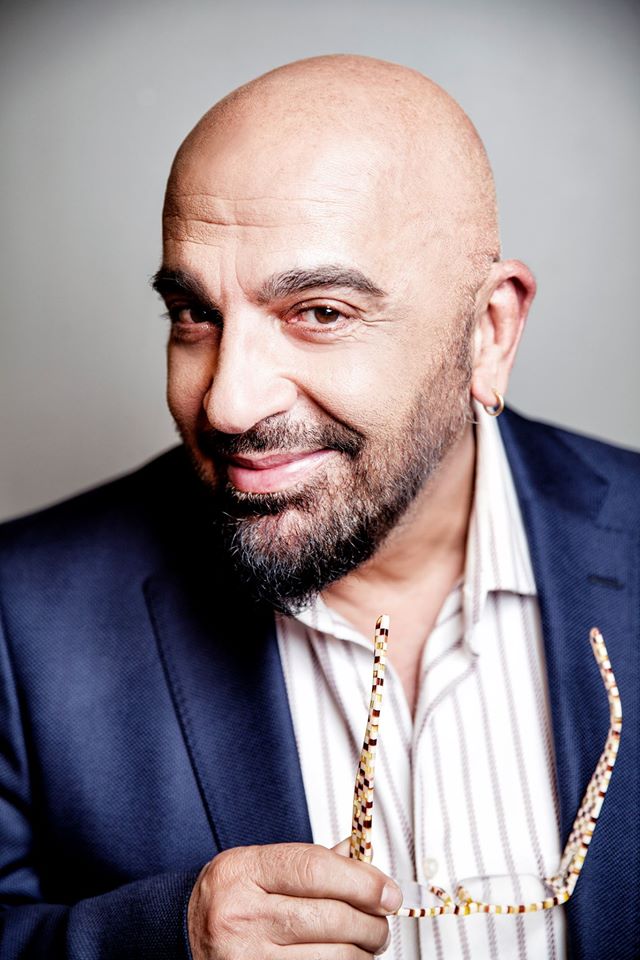 Briefly about Giannis Zouganelis: A renowned multi-talented artist with impressive contributions to music, theater, cinema and the arts. He is a singer/songwriter/actor/comedian with an impressive career spanning some 40 years. At a very young age he studied byzantine music with Chanter and Professor Th. Theodorakopoulos. He attended the Hellenic Conservatory in Athens where he studied guitar and later The Athens National Conservatory where he studied harmony and piano theory. While studying music he also received tutoring fom the renowned composer Nikos Mamagakis who tought him orchestration and rhythmology. In conjuction with his music studies he also studied at the Architecture School of the National Metsovio Polytechnic. In 1975 he received a scholarship from the Ministry of Education and studied composition and opera orchestration at the Arts Academy of Monacho where he graduated with honors.
He worked for the National Greek TV (ERT) composing music for radio and TV theater. He appeared in discography at the age of 15 with the song "Soson Kyrie Ton Laon Sou". He is among the very few Greek orchestration composers whose works have been released all over the world. To date some 75 of his works have been released. He has written music for cinema and for over 100 theatrical plays both ancient and contemporary, as well as for several Greek TV series.
Giannis Zouganelis is also a distinguished actor and comedian and has appeared in many theatrical plays and TV series, while he also collaborated with almost of the distinguished theatrical companies of Greece. Zouganelis is also a host for TV shows including the hit series of the Greek version of "Who Wants to Be a Millionaire?".
The multi-talented Giannis Zouganelis is also a music and theater teacher. As a singer he has also released personal albums and has also participated as a guest star in albums released by other Greek singers.