AKTINA FM ONLINE RADIO STATION

THE SMART CHOICE!
YOUR 24/7 GREEK AMERICAN ONLINE RADIO STATION
PROVIDING EXCEPTIONAL RADIO PROGRAMMING SINCE 1993!
WE INVITE YOU TO JOIN OUR BIG FAMILY OF SUPPORTERS
All contributions are tax-deductible under 501 (c) 3 of the I.R.S
Coverage Online


AKTINA FM Online Radio Station streams 24/7 addressing over 2 million listeners worldwide and over 800,000 established Greek Americans and members of the general adience in the Tri-state area of New York of all ages. For AKTINA FM's full profile click here and for more information please call us at 1-718-545-1151 or send us an This email address is being protected from spambots. You need JavaScript enabled to view it..
AKTINA TV ENGLISH LANGUAGE TV PROGRAM

BROADCASTING ON WNYE CHANNEL 25 NY
Coverage on WNYE Channel 25

AKTINA TV, is the only Greek/American television show broadcasting exclusively in the English language. Airing every Sunday at 6pm on New York's public station WNYE-Channel 25 reaching the New York tri-state area and beyond. WNYE-Channel 25's penetration is 18 million homes. WNYE-Channel 25, an HD local station, is also available on all major cable and satellite providers servicing the tri-state area of New York. See all carriers where to watch AKTINA TV and WNYE's coverage map below.
AKTINA TV addresses an estimated audience of 600,000 viewers from the general audience and over 350,000 Greek Americans from all generations and ages. For AKTINA TV's full profile click here and for more information please call us at 1-718-545-1151 or send us an This email address is being protected from spambots. You need JavaScript enabled to view it..

Vibrant Internet Presence - AKTINA TV Youtube Channel

AKTINA TV reaches and services tens of thousands of visitors and viewers on its own Youtube Channel. AKTINA TV's Youtube Channel features a variety of worthy programs such as self-produced original mini-documentaries highlighting the rich culture, history and folklore of Cyprus and Greece, music videos from AKTINA's concerts from the acclaimed series GREEK MUSIC JOURNEY (GMJ), special reports pertaining to the life and activities of the Greek and Cypriot American community, news breaking reports from the United States, feature stories from the U.S., Cyrus and Greece and much more.

WNYE-CH. 25 COVERAGE MAP AREA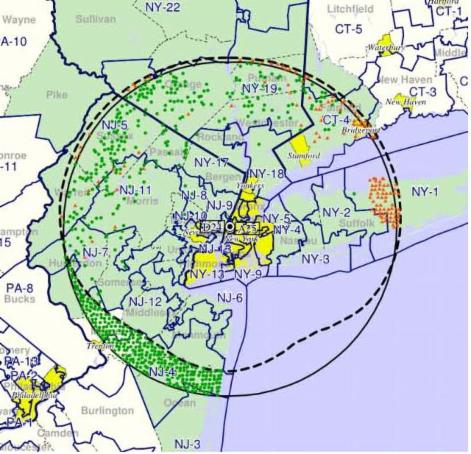 WNYE CARRIERS - WHERE TO WATCH AKTINA TV IN THE TRI-STATE AREA OF NEW YORK
CARRIER




CHANNEL

AIRTIMES

Spectrum

25

6-7pm

Verizon FiOS

525

HD

| 25

SD

"

Over the Air

25.1

"

Direct TV

25

"

RCN

25

"

Dish Network

25

"

Cablevision

Comcast

22



14

"

"