A FULL HOUSE OF GUESTS ENJOYED A MEMORABLE PERFORMANCE WITH LAVRENTIS MACHAIRITSAS
MILTOS PASCHALIDIS AND THEIR AMAZING BAND MEMBERS
Watch videos from this performance
On Friday, November 6, 2015, AKTINA and CYPRECO presented their second annual benefit concert from the acclaimed series, GREEK MUSIC JOURNEY featuring the legendary singer/songwriter Lavrentis Machairitsas at the Kaye Playhouse at Hunter College in Manhattan, New York. The sold out performance highlighted everlasting hits from the rich discography of Lavrentis Machairitsas as well as classics by Great Greek Composers. Machairitsas was accompanied by the renowned singer/songwriter Miltos Paschalidis and their band comprised by some of the finest musicians among them, Akis Amprazis, bass, Mirela Pachou, piano/accordion/vocals, Filippos Spyropoulos, drums and Steve Tesser, electric guitar/vocals. The successful concert which received raving reviews from all in attendance and the press was produced by Elena Maroulleti. Greek American and American fans and supporters of AKTINA and CYPRECO enjoyed an unforgettable performance that lasted for two and a half hours.

WARNING: All rights exclusively reserved by AKTINA Productions, Inc., for all photos posted on this website and they may not be reproduced, re-used by third parties without written consent and permission from AKTINA Productions, Inc.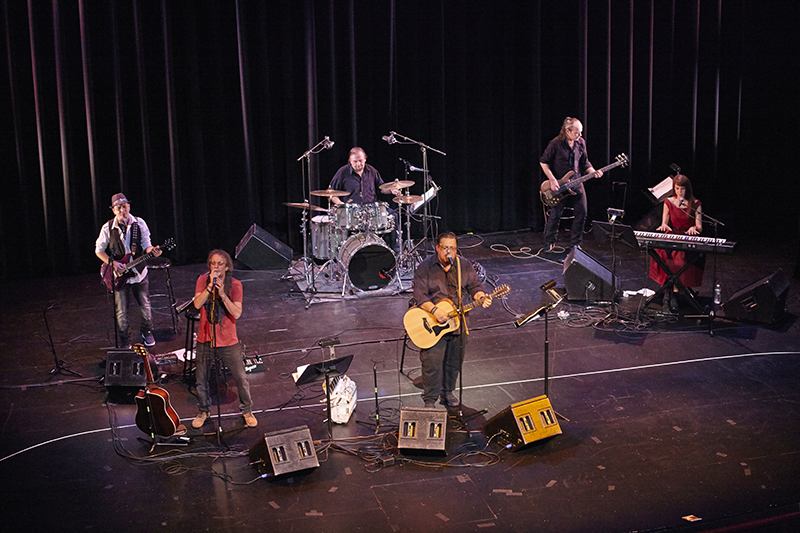 Lavrentis Machairitsas and Miltos Paschalidis performed some of their most popular and beloved songs from their rich discography as well as songs by other distinguished Greek songwriters and composers. Miltos Paschalidis stole the hearts of all when he opened his program with Paul Simon's everlasting classic "The Boxer". Mirela Pachou also presented her hit "Mirela" from her recently released album.


The concert also featured an impromptu performance by popular Greek actor/singer/songwriter Panos Vlahos who performed with Miltos Paschalidis a song from Vlahos' newly released first album.

In a very warm atmosphere, the artists were fully engaged with the audience from beginning to end who were accompanying them by singing and clapping along.

Machairitsas and Paschalidis thanked the audience for honoring them with their presence and also expressed their most sincere thanks and gratitude to the organizers for hosting their concert in New York. Both artists stressed that AKTINA produces exceptional musical performances and they look forward to working with the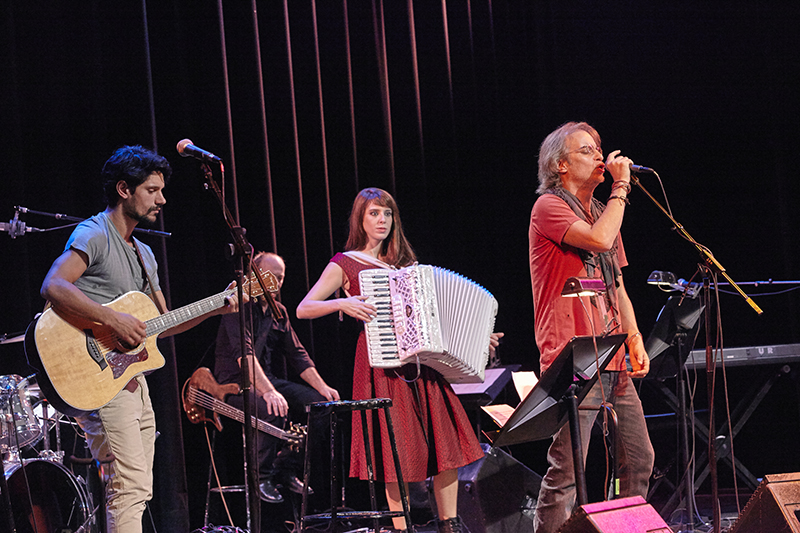 organization in the very near future. They also thanked AKTINA FM and AKTINA TV for promoting their music in America, as well as all other representative aspects of the Greek music repertoire.

On the occasion of Lavrentis Machairitsas' performance, Council Member Costa Constantinides honored the artist with a Citation in recognition of his important contributions to Greek music which span over 40 years. Council Member Constantinides also congratulated the organizing cultural organizations AKTINA and CYPRECO as well as Elena Maroulleti, the concert's Executive Producer for their "outstanding contributions" to Greek and Cypriot culture and folklore and for the annual production of "unique" musical performances which highlight different representative aspects of Greek music.


Machairitsas thanked Council Member Constantinides "for the great honor" and once again AKTINA, CYPRECO and Ms. Maroulleti for their "strong commitment" as he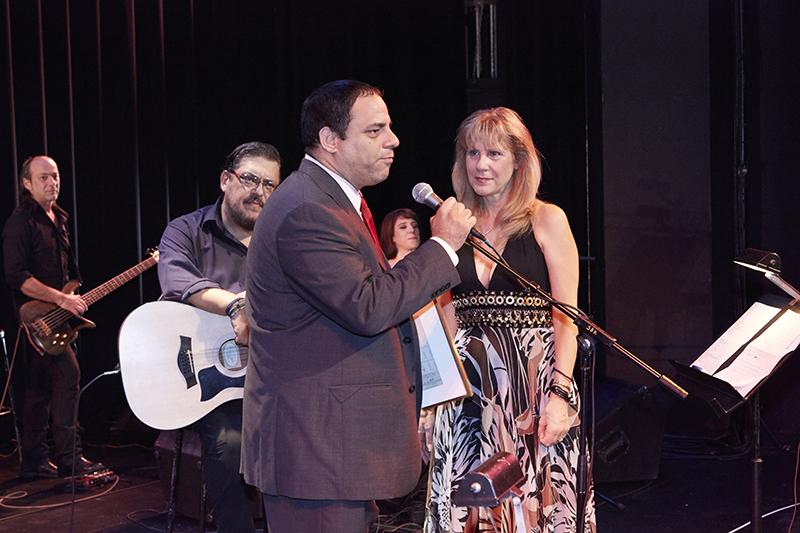 stressed to organize annual concerts which highlight so many different aspects of the representative music of Greece and complimented both AKTINA and Ms. Maroulleti for working hard and for organizing "very successful and professional concert productions". "We have a very strong bond with the organizers and with all of you and we promise to return again", he further stressed. The concert was co-presented by AKTINA Productions, Inc., and CYPRECO of America, Inc., in support of their New York-based public service and commercial-free media, AKTINA FM on WNYE 91.5FM and AKTINA TV on WNYE Channel 25. Greek Music Journey 2015 with Lavrentis Machairitsas was made possible in part by Arch Capital Group (U.S) and the New York City Department of Cultural Affairs. Catering sponsors, Ammos Estiatorio, Bayside Diner and Madison Restaurant and media sponsor, "I Efimerida Tis Neas Yorkis". All supporters were publicly acknowledged and thanked by Elena Maroulleti during her brief remarks while they were also acknowledged in the printed Playbill which was distributed to all for free.

AKTINA's and CYPRECO's production support team of dedicated volunteers included, Tom Stouras, Kosmas Vrakas, Vlasis Anastasiou, Caroline Ioannou, Polys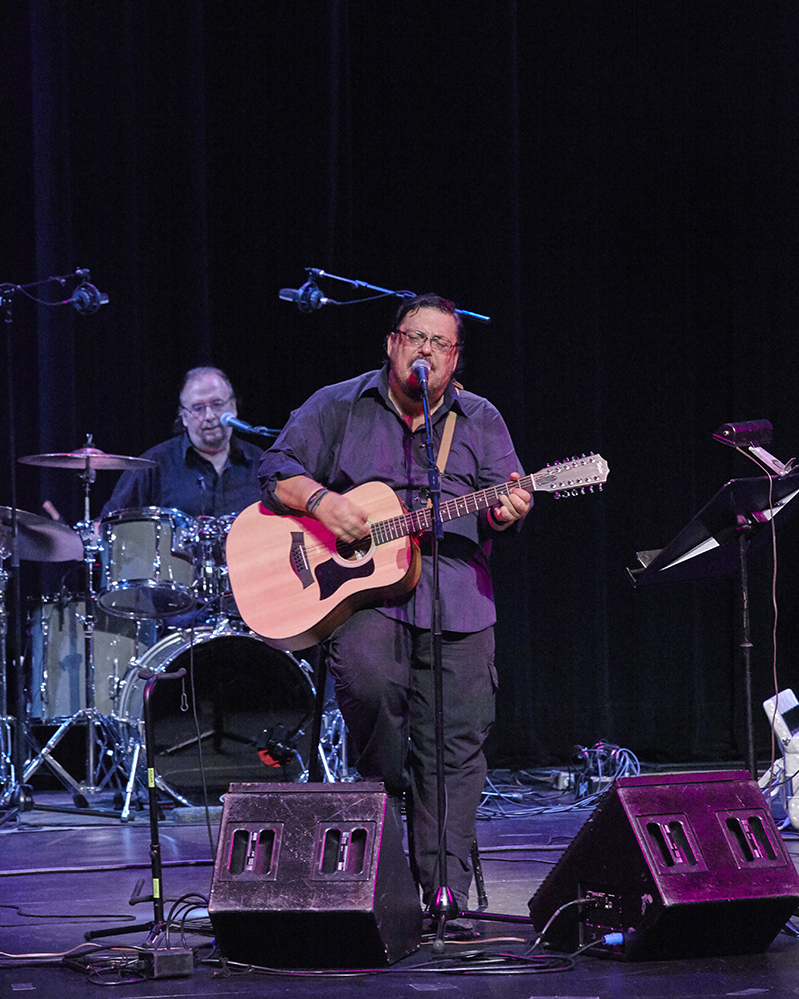 Kyriacou, Penny and Doug Chapman, Tania Moutaftsis, Irene Constantinou and Elias Toras. The amazing sound and lights were provided by the Kaye Playhouse, while the official photographer of the concert was once again Anastassios Mentis.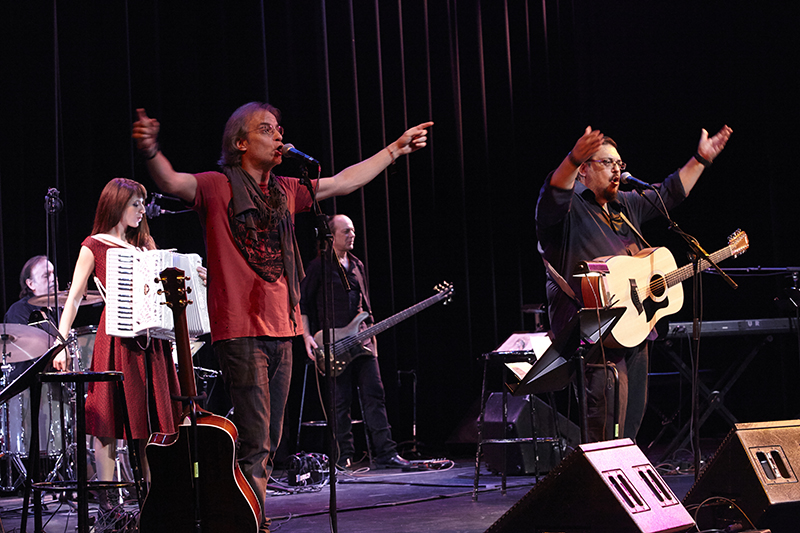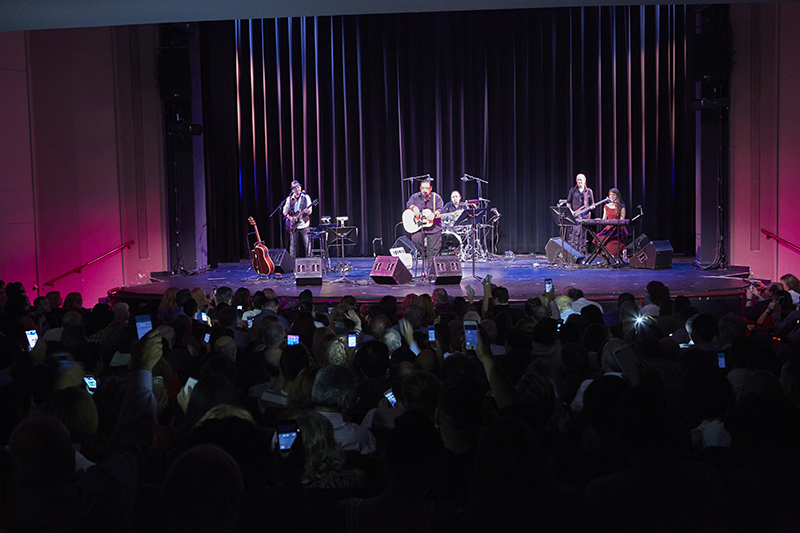 Photos above by: Anastasios Mentis