MEMORABLE TRIBUTE TO WORLD RENOWED GREEK COMPOSER MANOS HADJIDAKIS
WITH GIANNIS SAVVIDAKIS AND ORCHESTRA
Watch videos from this concert
Greek American fans and supporters of AKTINA and CYPRECO as well as members of the general audience of different ages enjoyed an unforgettable performance filled with the music and songs of world renowned and award winning Greek composer Manos Hadjidakis (Never on Sunday) on Friday, November 7, 2014 at New York's landmark theater, The Kaye Playhouse at Hunter College in Manhattan, New York. The concert featured the celebrated singer/songwriter from Greece Giannis Savvidakis who revived the songs of Manos Hadjidakis in a most representative and captivating manner. This was the second annual concert from AKTINA's acclaimed music series, Greek Music Journey given to benefit the New York public service media, AKTINA FM and AKTINA TV. The concert was co-presented by the non-profit cultural oganizations, AKTINA Productions, Inc., and CYPRECO of America, Inc.

WARNING: All rights exclusively reserved by AKTINA Productions, Inc., for all photos posted on this website and they may not be reproduced, re-used by third parties without written consent and permission from AKTINA Productions, Inc.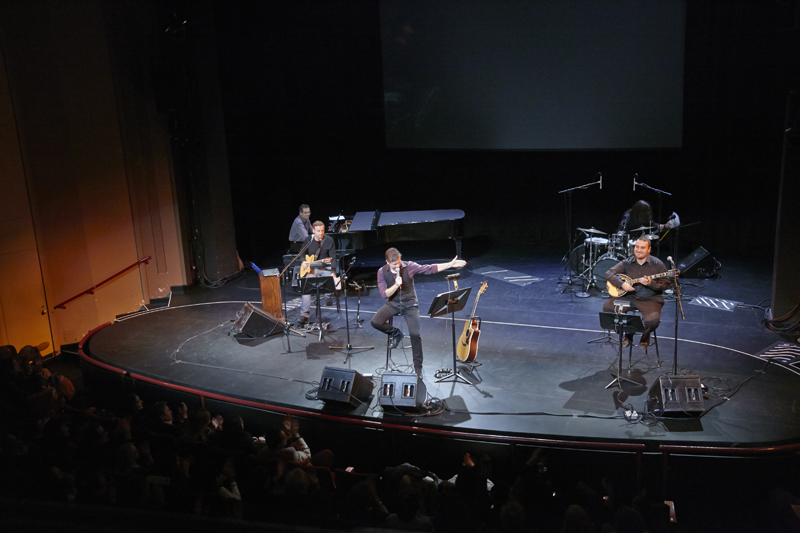 The performance opened with a short documentary highlighting the life and contributions of Manos Hadjidakis produced by Elena Maroulleti while the musical tribute started with two bouzouki instrumentals with Kostas Psarros accompanied by the rest of the orchestra comprised.

In welcoming the audience Giannis Savvidakis thanked the everyone for supporting "the ongoing efforts of AKTINA and of Elena Maroulleti in the production of unique musical performances" and urged all to continue their support so that these efforts may continue with more successful performances. Referring to his participation and tribute to Manos Hadjidakis he noted that it is of much importance because "Hadjidakis was an exceptional personality who offered us an amazing musical inheritance".
The festive program was divided into four different song categories: About Athens, about the sky and the moon, about the sea and concluded with a variety of other loved songs from different works of Hadjidakis. Savvidakis opened the program with the everlasting hit "Imittos".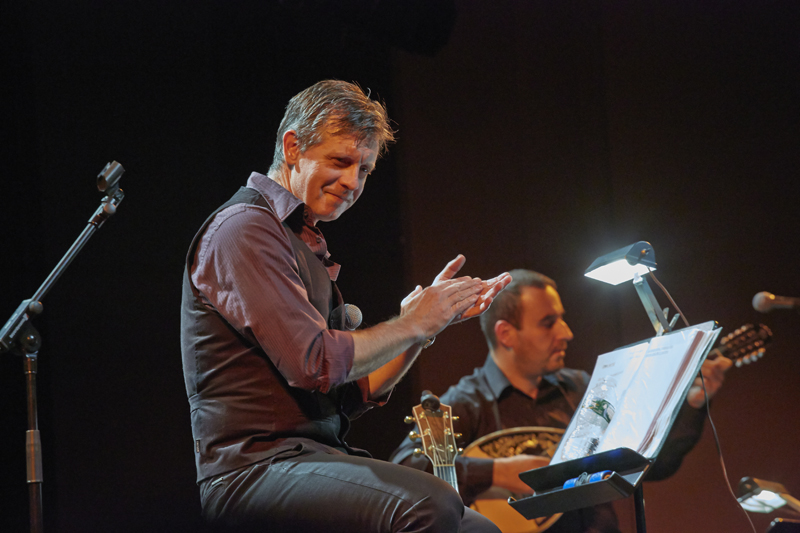 As the night progressed Savvidakis who had won the audience from the very beginning further verified his unique talent as a performer as well as an entertainer. He was very warm and engaging and throughout the performance shared relative information and stories about the songs presented both in Greek and in English to the wide and diverse audience comprised by Greek American and non-Greek fans and supporters of AKTINA and CYPRECO.
Savvidakis was accompanied by three distinguished New York-based musicians, Glafkos Kontemeniotis, piano/orchestration, Kostas Psarros, bouzouki and Kostas Milonas, drums and from Greece by Giannis Konstantinidis, guitar/base and vocals. Each musician further showcased their talent with their solos during the song "Pesmou Mia Lexi" (Tell Me A Word).
Closing remarks were offered by Elena Maroulleti, the concert's Executive Producer who conveyed special thanks to the audience, to the performers, to the volunteer staff of AKTINA and CYPRECO, to the Kaye Playhouse Technical staff who handled the sound and lights, while sincere thanks were also conveyed to all sponsors whose partial support made this production possible and most notably Arch Capital Group, AKTINA's and CYPRECO's longtime Grand Benefactor.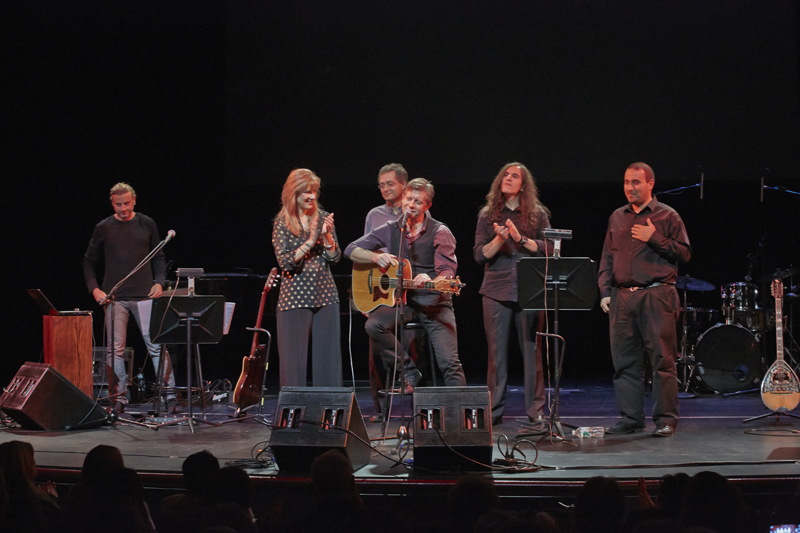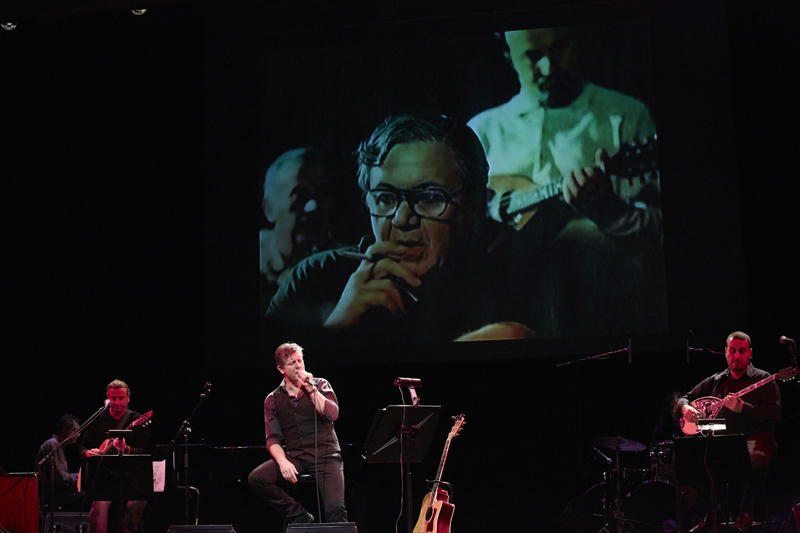 The concert lasted for 2 ½ hours and during the encore performance Savvidakis also played the guitar and sung three great hits from his personal discography including the everlasting hit Deka Magisses (Ten Witches). He concluded the program with Hartino to Feggaraki (Paper Moon) one of the most beloved songs composed by Manos Hadjidakis. People who attended the concert left with the best of impressions and according to their testimonies, "this was a one of a kind worthy tribute to Manos Hadjidakis".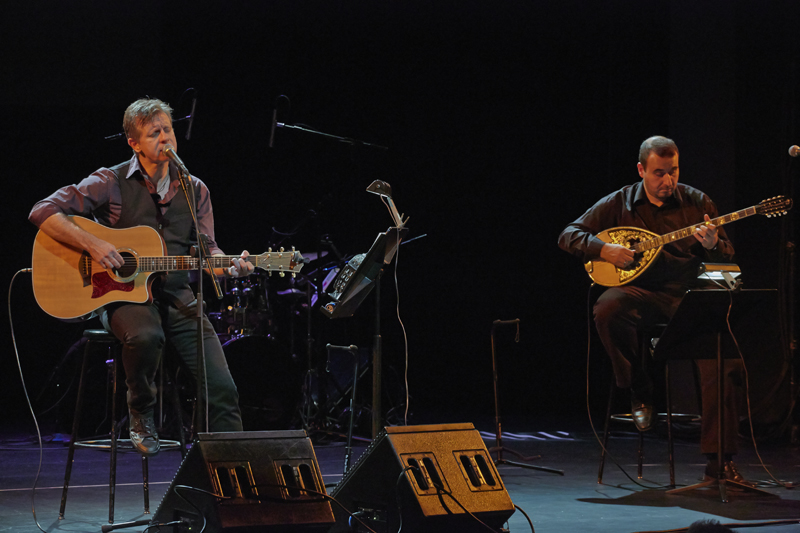 This new benefit concert was sponsored by Arch Capital Group (U.S.), Ammos Estiatorio in Manhattan and the Queens Restaurants, Bayside Diner, Veranda Restaurant and ZENON Taverna. Media Sponsors: The Greek American weekly "I Efimerida Tis Neas Yorkis" and the Greek Satellite Channel MEGA Cosmos. AKTINA's and CYPRECO's Volunteer Support Staff included, Elena Maroulleti, Tom Stouras, Caroline Ioannou, Penny Chapman, Tania Moutaftsis, Elpida Tsoulogianis and Vlassis Anastasiou. The concert's official photographer was Anastasios Mentis who captured once again amazing moments throughout the performance.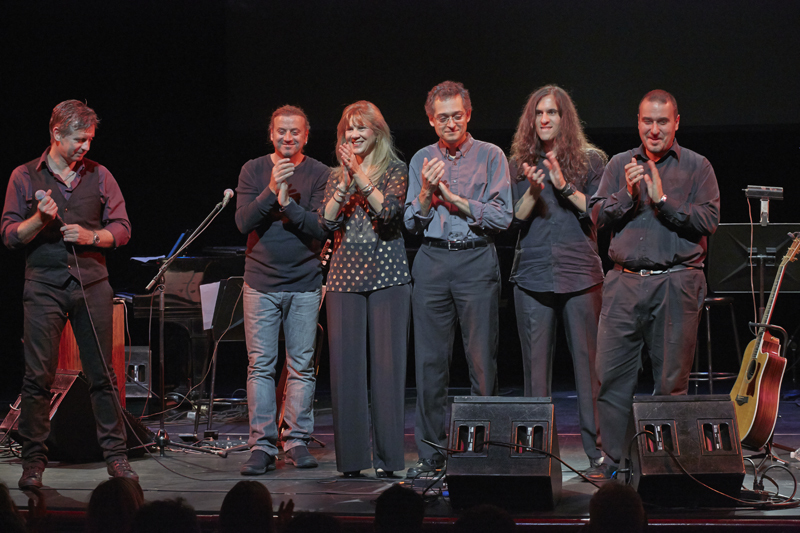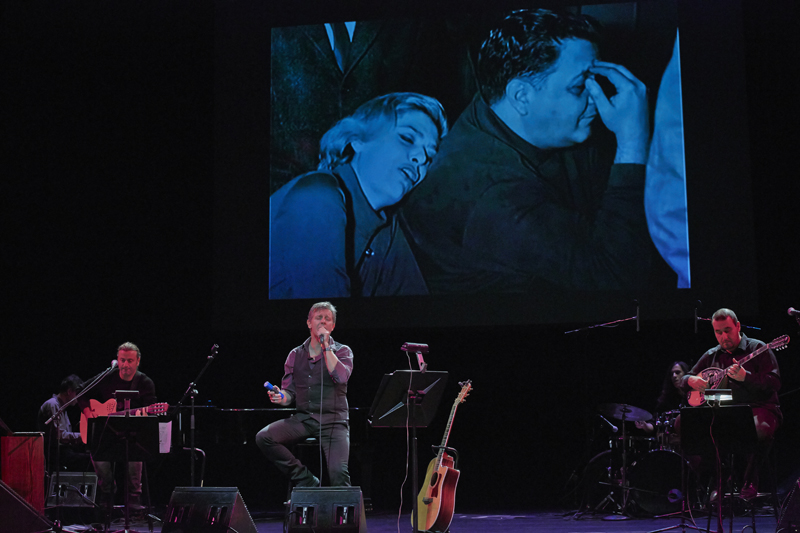 Photos above by: Anastassios Mentis


AKTINA's AFTER CONCERT PARTY WITH GIANNIS SAVVIDAKIS
On Sunday, November 9th, AKTINA hosted and After Concert Party with Giannis Savvidakis at Bayside's Trendy Veranda Restaurant & Cafe before a full house of guests who danced the night away and enjoyed the delicious cuisine of Veranda. Savvidakis accompanied by Glafkos Kontemeniotis on the keyboards and Takis Michael on the bouzouki entertained the crowd with a selection of songs covering different aspects of the Greek music repertoire such as Laika, Rembetika and traditional from the Greek islands.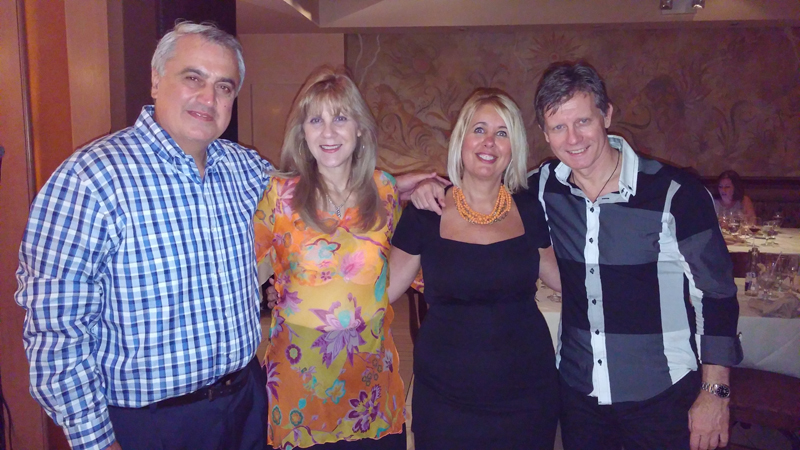 From left to right, Spyros Katsiktis, owner of Veranda Restaurant, Elena Maroulleti, Mrs. Katsiktis and Giannis Savvidakis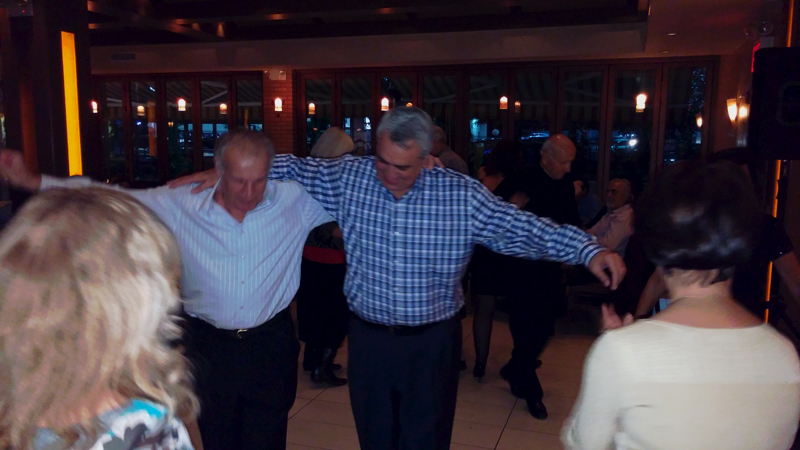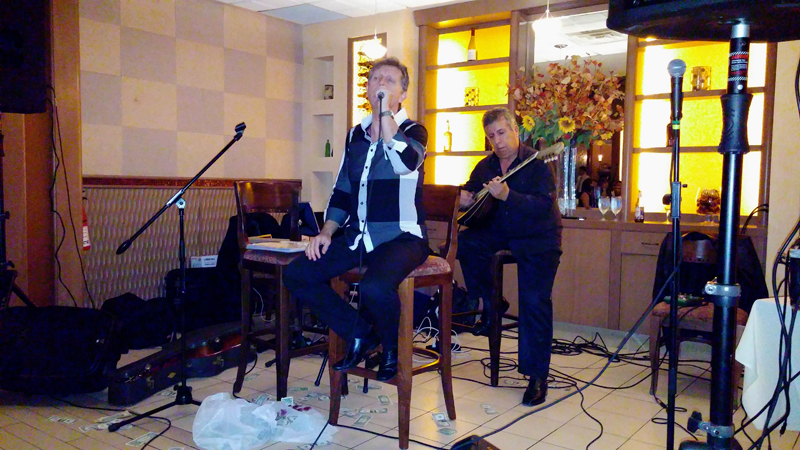 AKTINA's After Concert Party proved to be an exceptional evening filled with fun and entertainment where AKTINA fans came together and spent an unforgettable experience. AKTINA wishes to extend its most sincere thanks and appreciation to all who honored us with their presence as well as to the owners of Veranda Mr. and Mrs. Katsiktis and to their entire staff for their amazing hospitality.

Photos above by: AKTINA